Budweiser Stage | previously Molson Canadian Amphitheatre
Using a unique blend of theatrics, costuming, and 80s nostalgia, you can expect Boy George and The Culture Club to take audiences to new heights of fun and entertainment at the Budweiser Stage on Tuesday, August 1, 2023. The whole thing is part of their brand new tour, "The Letting It Go Show," which will see these cultural icons traverse 25 cities across North America. Special guests, Howard Jones and Berlin will provide support for the headliners, and you can expect the entire group to deliver their greatest hits in spectacular fashion as you enjoy all of the awesome facilities and amenities that the venue has to offer. Tickets must be purchased in advance to secure your place, and doing so has never been safer or easier than by clicking the "GET TICKETS" button above, so there really is no reason to delay. Do it now and and be ready for a night of the most exciting 80s music ever.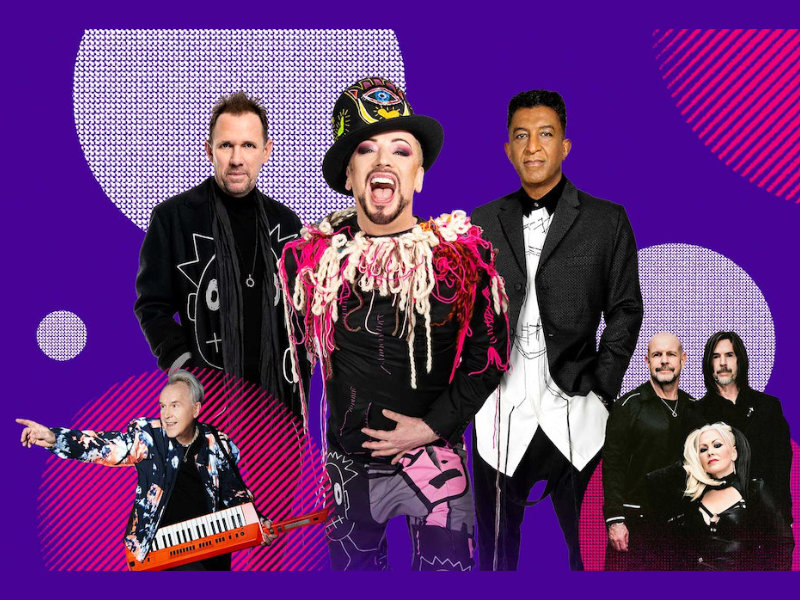 Culture Club has released six studio albums, including "Kissing to Be Clever (1982)," "Colour by Numbers (1983)," "Waking Up with the House on Fire (1984)," "From Luxury to Heartache (1986)," "Don't Mind If I Do (1999)," and "Life (2018)," all of which contain songs that are immediately recognizable to many fans around the globe.
The band, created in the early 1980s, really broke onto the scene with Boy George's unique look that defied all of the then current norms and the band's ability to create new sounds by fusing different genres such as pop, reggae, soul, and rock. Arguably their biggest hits, Karma Chameleon" and "Do You Really Want to Hurt Me," are still popular today and are the anthems that created a movement that can still be witnessed today.
Their talents have landed them a plethora of top 40 hits and a mantle full of awards, including being nominated for a Grammy twice and a winner of the Best New Artist award. In addition to their success, they have won several Brit Awards for things like "Best British Group" and "Best British Single."
With the advent of music television, the band's music videos were put on heavy rotation on TV as well as radio, further creating awareness for their very distinctive style and sound to the tune of over 50 million album sales, a feat to which many artists still aspire today.
You can still find fans mouthing their lyrics in sync to every beat, and that is why when they come to town for a concert, they're received by full-to-the brim audiences. Luckily, this part of their tour comes to the Budweiser Stage on Tuesday, August 1, 2023, a venue that is known to host some of the biggest and best talent around.
Expect to be blown away by the state-of-the art facilities and amenities, the support acts, and of course, the headliners. Tickets to the show are easily accessible right here and now, but you must act quickly to secure your spot. It's super easy and simple; just locate the "GET TICKETS" button and follow the prompts.