Budweiser Stage | previously Molson Canadian Amphitheatre
Classic rock lovers all over, be prepared for one of the most exciting events of the year – 80's smash hit band Boston, with support from the prestigious Joan Jett and The Blackhearts will play the Budweiser Stage on Tuesday 11th July 2017!! Opportunities like this don't come around often – don't miss out!! Click the "Buy Tickets," button above to secure your place at this iconic concert today – and hurry, because they're going to sell out faster than you can blink!!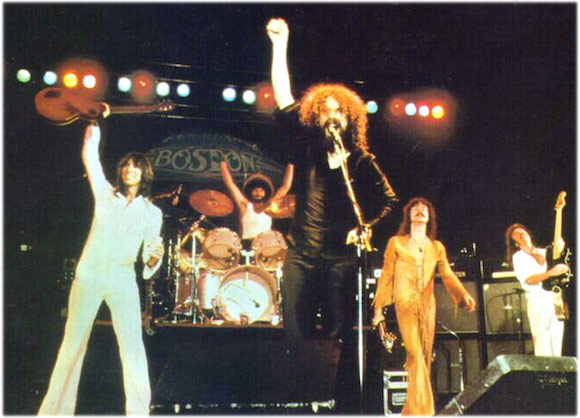 Forming in 1971 by band backbone Tom Scholz, at the time a student at the Massachusetts Institute of Technology, and bandmates guitarist Barry Goudreau, and drummer Jim Masdea (vocalist Brad Delp joining later), Boston remained unnamed and unknown for their first few years, which they spent quietly recording songs that would later become smash hits – "More Than a Feeling" and "Peace of Mind" among others – in Scholz's bedroom studio.
They were later signed to Epic Records, and their self-titled debut, "Boston," was released in 1976. It was a record-breaking success, with several of its singles shooting to number one on the charts, and sales so high that the album was certified gold by the RIAA within its first three weeks of release, and today is certified diamond. With record sales now reaching over 17 million, it is one of the best-selling albums in U.S history. Scholz's classical influences, combined with Kinks and The Yardbirds-esque guitar-led melodies and hooks lent the album a distinctive style that was later referred to as the "Boston sound," the album being widely regarded as one of the most pivotal and influential of its time.
Don't miss out on seeing Boston's greatest hits live – get your tickets TODAY!!