Budweiser Stage | Toronto, Ontario
Budweiser Stage will once again be filled with the music of Canada's very own Blue Rodeo, as the Juno award-winning band performs this August 26 for a one-night show, bringing their all-time hits to the famous Toronto venue. This might not be your first time seeing the iconic Canadian band perform. Still, it will feel like it's your first time because the band will surely give an electrifying concert experience through their music, infectious energy, and passion for excellence. More than the memorable songs of the band that show their unique blend of rock, country, pop, and folk, the intertwining harmonies of Jim Cuddy and Greg Keelor will excite hundreds of fans on this incredible evening. Together with the Canadian folk band Wild Rivers and singer-songwriter Rose Cousins, Blue Rodeo will make this a memorable concert experience to complete your summer. Tag your concert buddies, secure tickets early, and prepare to be wowed. Click the "Get Tickets" link to reserve yours today.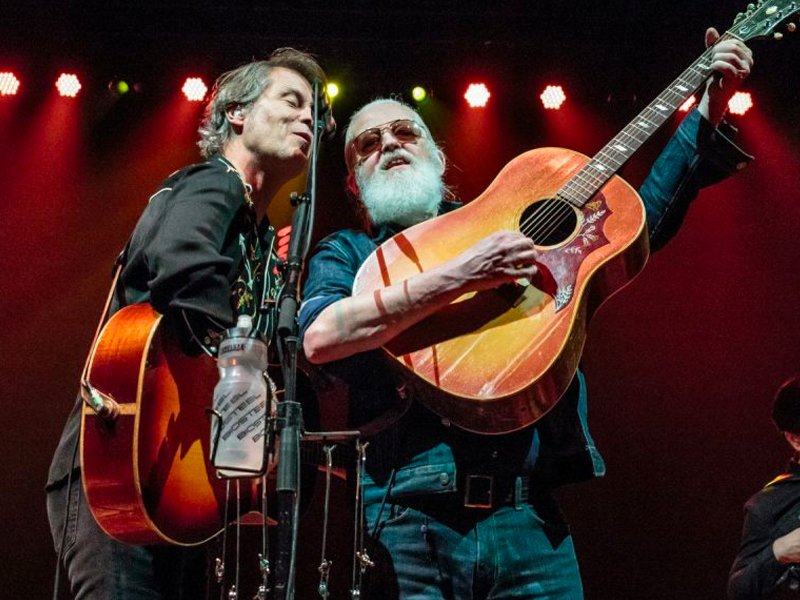 Blue Rodeo is Canada's best-roots rock band. Their style blends country, folk, and rock, taking inspiration from artists like Gram Parsons, Bob Dylan, and the Band. Since the 80s, the band has continued to rack hits due to their out-of-the-box way of creating music. They have released 16 studio albums, four live albums, multiple collaborations, side projects, and DVDs. They are also on a non-stop tour, which has delighted many fans. Currently,
Blue Rodeo is the brainchild of Jim Cuddy and Greg Keelor. Both are longtime friends who started hanging out in high school. After they graduated from college, both decided to join forces and pursue a professional music career. Before creating Blue Rodeo, they already had commercial success with their past projects. In 1980, both decided to move to New York City. While hustling in the Big Apple, they met fellow Canadian Bob Wiseman, who gladly joined the band. Four years later, they returned to Toronto and made Cleave Anderson join the band. As recommended by Anderson, Bazil Donovan completed the lineup of the band. Throughout the years, the band has changed members, but these five men were the original members.
Prepared for their debut, their first album, "Outskirts," came out in 1987. It initially garnered considerable success, but that would change when their single "Try" came out. The song was a hit and brought them four platinum certifications. Their success became unprecedented after that. In 1992, their song "After the Rain" became Canada's most played and performed song. By the end of the 20th century, they have sold a whooping two million albums. As the 2000s came, they released nine more albums, with "Many a Mile" being their most recent.
After their successes, the members dabbled into other areas of music; most of them made solo albums, and some became producers for other artists.
In their 30 years of career, they have received many accolades. These include a star on Canada's Walk of Fame and an induction to the Canadian Music Hall of Fame.
Another year means another tour from the celebrated band. This August, the band will be coming back to their yearly tradition of performance at the Budweiser Stage on Saturday, August 26. This concert is known to sell out fast, so secure tickets now!