Budweiser Stage | previously Molson Canadian Amphitheatre
Lauded by The Globe and Mail as "the right kind of band for this decade," Arkells will surely live up to this acclaim as they gear up for their triumphant return to the live concert stage. "It's been a long haul, but we kept telling ourselves to be patient – when shows come back, we're going to do it big, and we're going to do it right," says frontman Max Kerman. "This event is billed as a long weekend because it'll feel like a celebration that we've yearned to have together. There's no better place for it." Indeed, they're referring to their series of shows at the Budweiser Stage, which includes a date on Sunday 15th August 2021. As the excitement builds, tickets are getting hotter by the minute. Get your hands on tickets to see Arkells. Click on that 'Get Tickets' link now!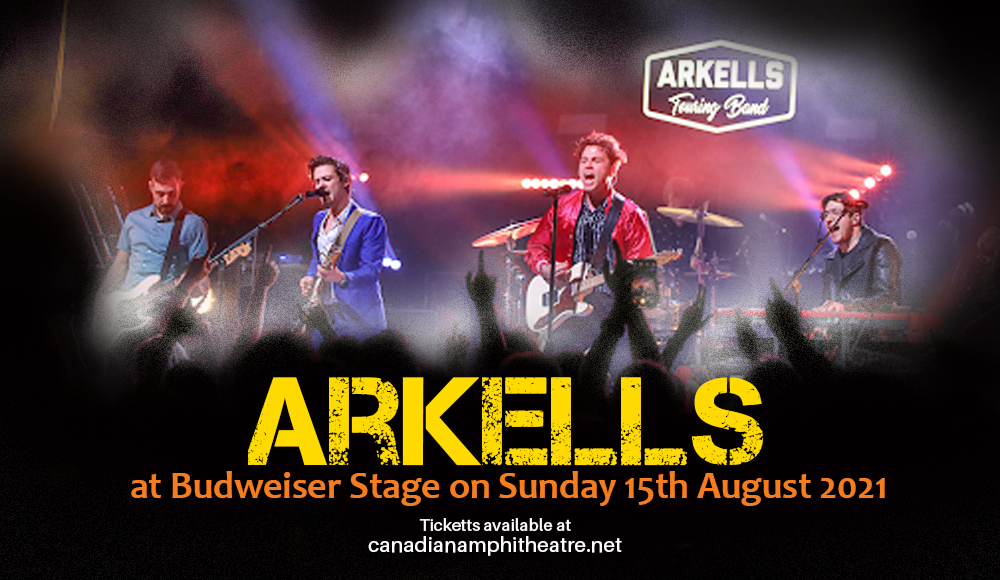 Arkells has a nice ring to it, doesn't it? The band once named themselves Charlemagne but had to drop it after using it in several of their early gigs due to a lawsuit served to them by a band that had the same name. Arkells was formed in Hamilton, Ontario in 2006, and released their debut album "Jackson Square" on the 28th of October 2008. The bells of commercial success rang for them as this album was certified gold in no time. Arkells also an early music milestone as they took home an award for Favorite New Artist in the CASBY Award (short for Canadian Artists Selected by You) from Toronto radio station 102.1 The Edge.
Out of five studio albums to date, four of them achieved gold certifications, namely, "Jackson Square", "Michigan Left", "High Noon" and "Morning Report". Arkells are also four-time Juno Awards winners — for New Group of the Year, Rock Album of the Year, and twice for Group of the Year, in 2012 and again in 2015.
Arkells is best known and well-loved by fans for their explosive energy and showmanship, and also being enthusiastically engaging with their audience. "We've spent the past 10 years on the road playing shows, and it's a trade we're always trying to improve upon," Notes Kerman. "We might be a little rusty coming back, but we can promise there will never be as much giddy, childlike excitement for our return to playing shows. We're already practicing up!" Expect nothing less than a one hundred and one percent showmanship from Arkells. Tickets are truly worth a bang for your buck. Go, get those tickets now!