Budweiser Stage | previously Molson Canadian Amphitheatre
Canadian indie rock band Arkells are set to cross borders. They've mapped out a tour of the US and marked a performance at the Budweiser Stage on Saturday 22nd June 2019. The band has been around for a little over a decade so they have developed a tight sound that has drawn fans from all over. They not only impress audiences with their amazing energy, but they are also engaged and inspired by their warm and friendly natural charisma. Their followers have welled-up over the years and are still growing in numbers. Don't leave anything to chance. Secure your seats by booking tickets early. Don't miss this amazing show!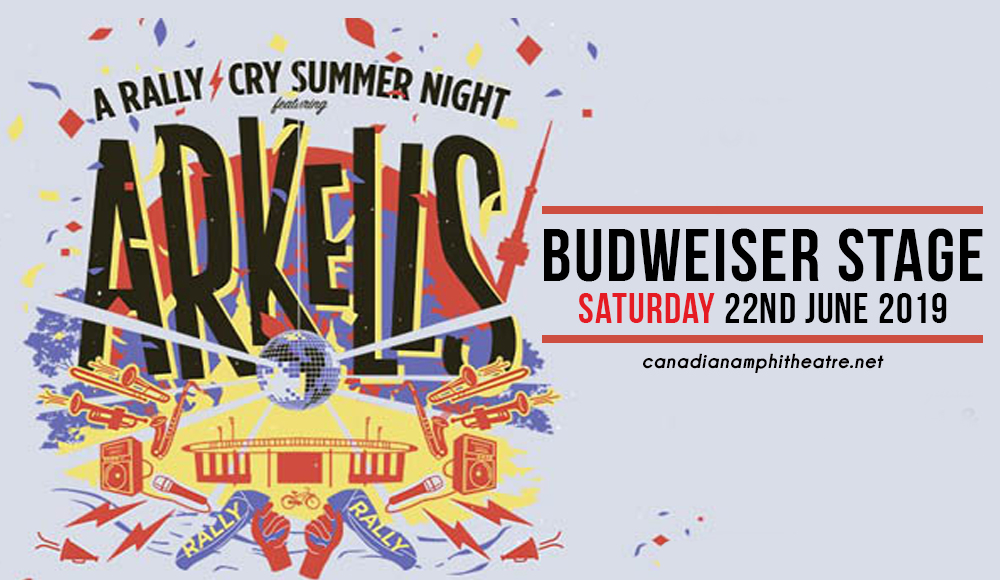 Max Kerman, Mike DeAngelis, Nick Dika, Tim Oxford and Anthony Carone were all residents and practiced their music in a street called Arkells in their native hometown in Ontario, Canada. Hence, the significance and the decision to call themselves Arkells came to be. Since their formation in 2006, the band paid their dues, so to speak, by traveling and touring extensively around Canada which enabled them to establish a loyal nationwide following. In 2010, their commercial success was validated with critical acclaim as they bagged the Juno Award for Best New Artist in 2010. Arkells have released four studio albums to date: "Jackson Square" (2008), "Michigan Left" (2011), "High Noon" (2014) and "Morning Report" (2016); and their biggest chart-toppers include "Leather Jacket," "Come to Light" and "Whistleblower".
Arkells have cemented their reputation as an intense touring band and rock the live shows in its truest essence. This is what keeps their loyal legions of fans coming back time and time again, and drawing-in new recruits as well. "Winning over a crowd is what we aim to do. You obviously want to deliver an A+ show for the people who know your tunes," says Arkells' Max Kerman "Winning over the random person who was dragged to the show is what we also keep in mind."
This show is a must-see for all alt-rock fans. Get your tickets now!