Budweiser Stage | previously Molson Canadian Amphitheatre
The Canadian rockers – Alexisonfire are ready to bring their exciting sounds live to the Budweiser Stage on Saturday 15th June 2019! With their hard hitting songs they never fail to light up the stage and get the crowd roaring for the best night of their lives! Their groundbreaking new single 'Familiar Drugs' has just been released along with a limited tour with just four stops along the way… come and catch them while you can!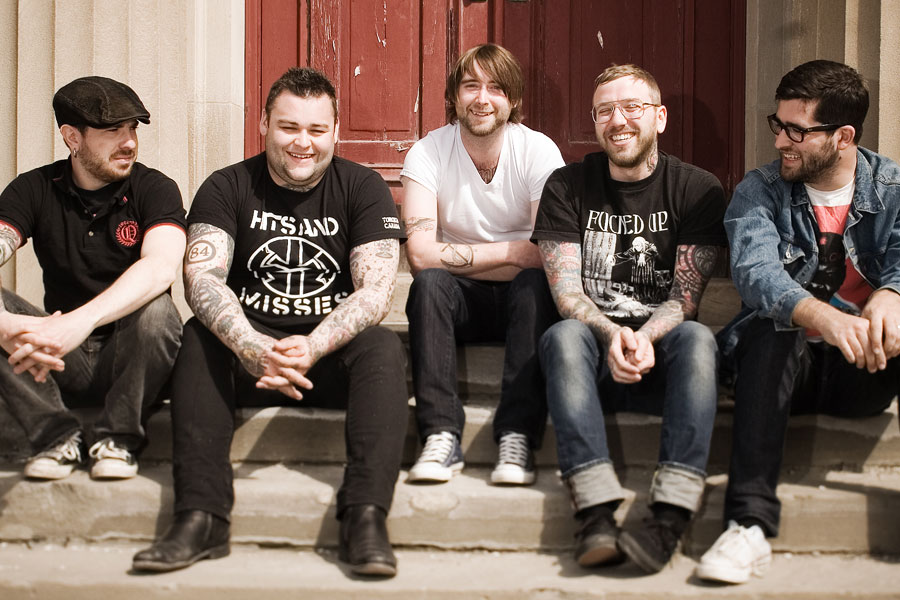 Alexisonfire have been transforming the music scene from the get go, as the Canadian five member group formed in 2001, they quickly found their sound and came up with the unique band name that has grabbed the attention from so many throughout the years.
With their first debut album they gave way to success and positive reviews from critics, as soon as the word got out about Alexisonfire as the one to watch. Their first release, the self-titled debut album was a hit, as it certified gold in Canada alone!
Over the next few years during 2004 – 2009, Alexisonfire released another three albums such as, Watch Out! and Old Crows/Young Cardinals, each and every one of these followed in similar footsteps and gained them platinum success three times more. As soon as the rest of the world caught wind of their success, everyone couldn't get enough of them and Alexisonfire quickly became the name on everyones lips. Enabling them to tour extensively and share new music to their dedicated fan base.
With a few years split, whilst they recovered from one of their band members announcing they were leaving, Alexisonfire came back together once more, bigger and better than ever and in 2015 they performed at some of the biggest festivals in the world, including the UK's Reading and Leeds festival which celebrates all of the best in the heavy rock genre.
The following year, Alexisonfire were travelling far and wide on tour, embarking on journeys across Australia and New Zealand.
Now with their global success and hype surrounding them, 2019 is shaping up to be one of their most exciting years yet as they just released a brand new single and have announced that they will be performing, for just a few dates this coming summer in the UK, Canada and USA!
Come and catch them as they take to the road, this chance is a rare one – if you're a fan of Alexisonfire make sure to put this at the top of your must-see list for 2019!