Budweiser Stage | Toronto, Ontario
Platinum-selling and Juno Award-winning band Alexisonfire is embarking on a North American tour this 2023, and they're promoting their latest album, Otherness! The highly-regarded album features critically acclaimed singles "Sweet Dreams of Otherness," "Reverse the Curse," and "Sans Soleil." Alexisonfire is set to perform these tracks when they drop by the Budweister Stage in Toronto, Canada, on Friday, 16th June 2023! Moreover, this much-awaited show will also deliver some phenomenal hits and fan favorites from the band's earlier works! If post-hardcore and emo music is your jam, you better hurry and secure your tickets to see Alexisonfire take over the Budweiser Stage!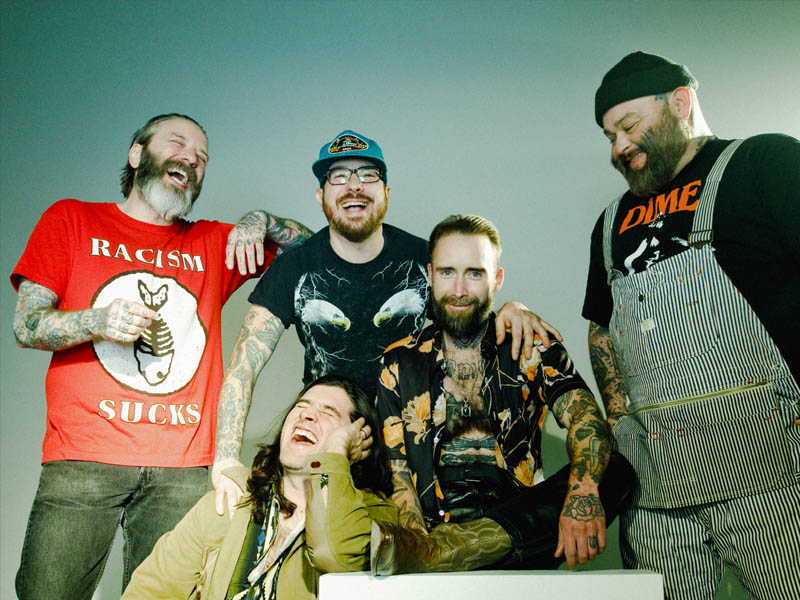 Alexisonfire released their latest album, Otherness, in the summer of 2022. The critically acclaimed effort peaked at number 4 in their home country, Canada, and entered three U.K. charts, peaking at number 3 on the Independent and Rock and Metal Albums charts. The album was the band's first studio release in 13 years. The album served as a follow-up to their platinum-selling fourth album, Old Crows/ Young Cardinals, which peaked at number 2 on the Canadian chart.
In 2006, Alexisonfire released their highest-charting effort, Crisis. The album debuted at number 1 on the Canadian charts and was later certified platinum. The highly-acclaimed record held a significant legacy and was cited as a major influence for Silverstein's Arrivals & Departures, Four Year Strong's In Some Way, Shape or Form, and We Are the Ocean's Cutting Out Teeth, among others. Following the release of Crisis, Alexisonfire was nominated for Group of the Year. In 2005, the band won the Juno Award for New Group of the Year after their exemplary work with their sophomore album, Watch Out!
This 2023, the band is set to perform at the Juno Awards and await the results of Otherness' nomination for Rock Album of the Year. In the meantime, you can score your tickets to see the band light up the Budweiser Stage in Toronto on Friday, 16th June 2023! Tickets are now up for grabs!