Budweiser Stage | Toronto, Ontario
Brace yourselves for a captivating evening on August 10th, 2023, as Alan Doyle takes center stage at Budweiser. Coming from Newfoundland, Doyle's music is a mesmerizing mix of folk and rock that reaches deep into your soul. His songs, woven with tales that spark the imagination, have touched fans globally. At the Budweiser Stage, known for its acoustic brilliance, the energy of Doyle's performance promises to be palpable. With a string of platinum albums from his days with Great Big Sea and successful solo endeavors, Doyle has cemented his place in music history. Don't miss this chance to see Alan Doyle perform live, an experience that's sure to stir your heart. Secure your seats today and get ready for a night filled with stirring tunes and impassioned performances. So, join us and let the profound narratives and unassailable talent of Alan Doyle set your spirits soaring on an unforgettable musical journey.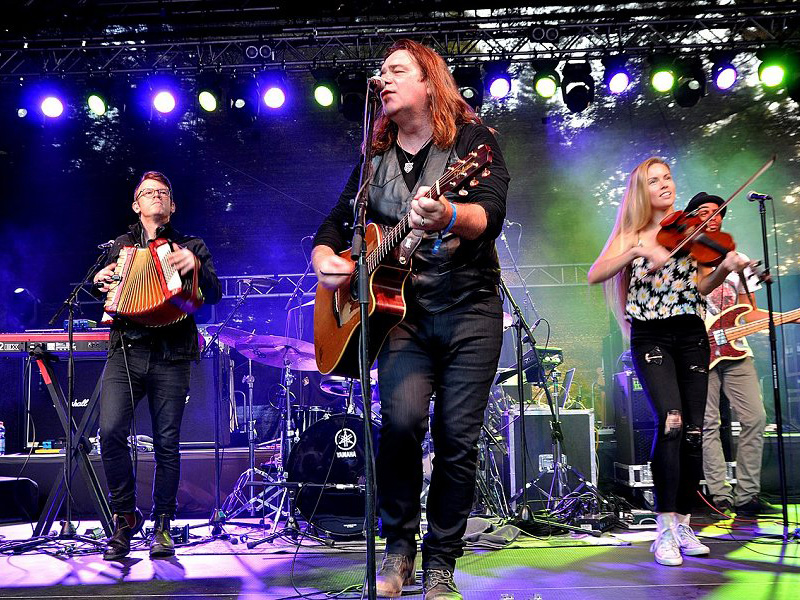 Get set for an exhilarating journey on Thursday, August 10th, 2023, as Alan Doyle lights up the Budweiser Stage. A beacon of Canadian music, Doyle, a native of Newfoundland, has magnetized global listeners with his infectious folk melodies and stirring storytelling.
Under the guidance of Alan's vibrant tenor, Great Big Sea, his band, has carved a distinct path in the world of music. Blending traditional Newfoundland music with a hint of rock, they created a captivating sound that resonates deeply with fans. Their classics, including Ordinary Day and When I'm Up, are timeless anthems invoking joy and unity.
The Budweiser Stage, a renowned venue boasting superb acoustics, will be the canvas for Alan Doyle's riveting performance. Surrounded by urban grandeur, you'll be swept away by an immersive concert experience that will ignite waves of euphoria.
Alan Doyle's illustrious career underscores his lasting impact on the music scene. With multiple platinum albums with Great Big Sea and collaborations with industry legends, his craft has left an unforgettable mark that will be remembered forever. His dedication and innate talent have drawn critical praise and a passionate fan base, cementing his legacy in Canadian music as one of the greats.
Post Great Big Sea, Alan embarked on a successful solo journey. His albums, notably "Boy on Bridge" and "A Week at the Warehouse," showcase his growth as an artist and his knack for spinning heartfelt tales through song. His memoir, 'Where I Belong,' further illustrates his prowess as a storyteller, detailing his upbringing and rise to fame.
You don't want to miss this opportunity to experience the compelling charm of Alan Doyle in person. Get your tickets now and brace yourself for an evening brimming with superior music and emotionally potent performances. Come join us at Budweiser Stage on Thursday, August 10th, 2023, for an extraordinary musical odyssey promising to kindle your spirit and energize your senses. Prepare to be wholly enchanted by Alan Doyle's undeniable talent and artistic finesse as he conducts an unforgettable symphony of folk music.