Budweiser Stage | Toronto, Ontario
Feel the excitement because 50 Cent, one of the most prominent hip-hop figures is going live on stage in his epic 'Final Lap Tour.' It's been 20 years since his iconic debut album, Get Rich or Die Tryin' and it's time to celebrate. Guest artists Busta Rhymes and Jeremih will be joining to intensify the concert! This concert guarantees a thrilling experience of a nostalgic journey through hip-hop history! Expect fan-favorite hits to be hitting the stage. Tracks that have not been played live for decades is coming back for an incredible time! Plus 50 Cent's Sire Spirit Brands, Branson Cognac, and Le Chemin du Roi Champagne will be available during the event. This is 50 Cent's last ever tour so join us in this epic finale. Budweiser Stage will be overflow with wordsmith action so get your tickets now before it sells out!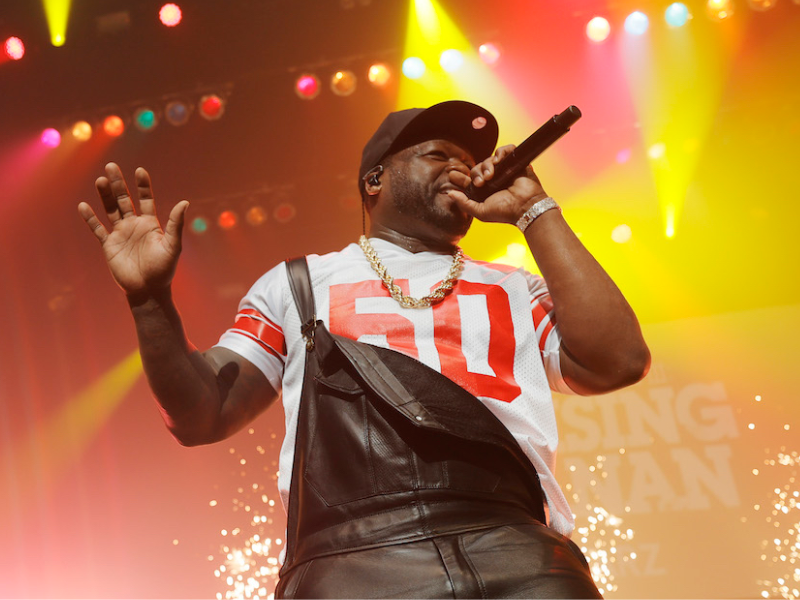 50 Cent went from living a dangerous lifestyle to becoming a successful hit maker, actor, writer, TV producer, and entrepreneur. Now, after years of prolific career, he is giving fans a last chance to see him live on stage with his "Final Lap Tour" to celebrate the 20th anniversary of his debut album, Get Rich or Die Tryin'. It's his last ever tour so fans should not miss this event. He will also be performing his best tunes from 00's and some of rarely performed deep cuts.
Adding to the hype on this celebration are special guests Busta Rhymes and Jeremih. Busta Rhymes, known for his unconventional ragga-inspired style and incredible lyrics, is a highly respected artist in the hip hop genre. Jeremih, with his slinking voice and explicit wordplay, is a Grammy-nominated R&B artist known for his debut piece "Birthday Sex," a lewd lullaby. Three of the biggest names will be on the road making this a legendary concert.
50 Cent embodies the typical characteristics of a hardcore rapper, combining his intimidating personal experiences and physical attributes, along with his signature bulletproof vest, pistol, and iced crucifix, it perfectly aligns with the image associated with East Coast hardcore rappers. His rough childhood experiences became the foundation for his artistic storytelling.
In 2003, Fifty released his first major album titled "Get Rich or Die Trying," which became his best-selling album to date, selling over 12 million copies worldwide. The album featured popular tracks like "21 Questions" and "In da Club." Its success also opened doors for 50 Cent's acting career, as a gritty movie with the same name accompanied the album.
"Get Rich or Die Trying" was produced by Eminem and Dr. Dre and became a global sensation, selling 13 million copies. In an interview, 50 Cent expressed his surprise at achieving such high sales, considering that the most he had seen previously was Tupac's "All Eyes on Me" with 5 million copies for a double CD. The album's success led to a film adaptation in 2005, starring 50 Cent himself.
Get ready for an unforgettable evening at the Budweiser Stage, an outdoor lakeside concert space with top notch facilities. Don't pass up the opportunity to be part of 50 Cent's last tour! Fans constantly leave his concerts with a sense of having experienced something truly extraordinary, and you won't be an exception. Secure your tickets now before they are all gone.