Budweiser Stage | Toronto, Ontario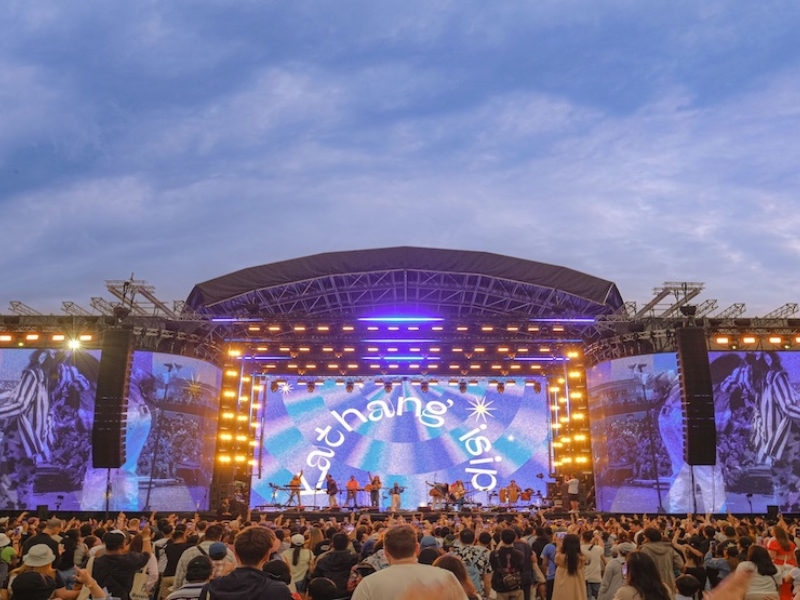 1MX is coming to North America to make its debut! This international Asian festival is something that fans in North America have been waiting for.
It will be the first ever Asian music festival to take place at the world-renowned Budweiser Stage in Toronto. We are super ecstatic about this, and we hope you're ready! 1MX Music Festival is set to commence on Sunday, September 10, 2023. This music festival is brought to you by MYX Global. 1MX aims to shine light on the outstanding music and delectable food that define Asian youth culture, bringing together local and international talent at a culturally diverse event. The international superstars UMI, Ben&Ben, thuy, Guapdad 4000, BGYO, and Justin Park will share a stage to wow the crowd with their performances. They will be joined by JUNO-nominated headliner Dabin and fellow Canadian DJs, DJ Jayemkayem, DJ Tilt, and DJ Hedspin.
This is your chance to take part in the biggest Asian music festival in the world. Immerse yourself in the beauty of Asian culture at 1MX Music Festival. Purchase your tickets today before they sell out!
The media and entertainment brand MYX Global has once again organized the largest traveling Asian music festival. This year, they're stopping at different continents - and North America is one of them! 1MX Music Festival aims to bring the Asian experience to the entire world. They describe itself as "a compact Asian music bowl filled with unique flavors. It is a tightly curated line-up of established and emerging Asian artists excelling in their genres and who could be the next biggest acts in the music world."
"We are excited to bring the first-ever 1MX Music Festival in North America to the city of Toronto on September 10 at Budweiser Stage," said Jun del Rosario, Managing Director, ABS-CBN International – North and Latin America. "We want to host this family-friendly event as a way of bringing the community together for a day filled with world-class entertainment from Asian music artists mixed with other international performers. We eagerly look forward to this special celebration of music and culture."
1MX will debut at the Budweiser Stage in Toronto on Sunday, the 10th of September, 2023 - we hope you're ready for the exciting international headliners at this event! Here is the list of performers for this festival:
Ben&Ben is a Filipino folk-pop band that is recognized as Spotify's Most Streamed Artist in the Philippines. Their heartwarming, relatable, and honest songs make them a fan favorite among Filipinos.
UMI is an American R&B singer-songwriter best known for her hit song "Remember Me." At only 23 years old, she has built an empire with her brand that empowers women.
thuy is an upcoming talent who has made waves in the R&B scene for her angelic voice and relatable music.
Guapdad 4000 is Grammy Award-nominee unstoppable force in the hip-hop scene. His first mixtape, "Scamboy Color," thrust him into the spotlight, and he has since proven his talent with more thought-provoking lyrics and electrifying stage performances.
BGYO is a five-member Filipino boy group that has risen to the top ranks of P-POP. Its members are Gelo, Akira, JL, Mikki, and Nate.
Justin Park is a Korean-American R&B sensation that has captured hearts with his soulful voice and pretty face. His talents have earned him critical acclaim and shoutouts from BTS's Jungkook and other publications.
1MX will also feature talented local artists, including JUNO-nominated headliner Dabin and fellow Canadian DJs, DJ Jayemkayem, DJ Tilt, and DJ Hedspin.
Celebrate diversity and embrace Asian culture at the 1MX Music Festival. Call your friends and buy your tickets to the hottest Asian festival of the year right now!